Solid Bronze and Wood Casket
Stainless Steel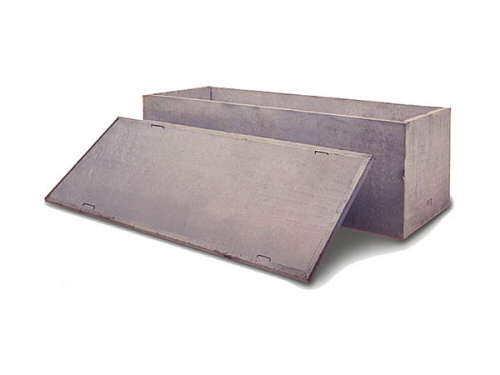 Basic
Basic vault models often come with a 50-75 year warranty. These are plain, unlined, minimum vaults, or unsealed grave liners. If a minimum vault that meets the requirements of the cemetery is all that is desired, this can be a good option is satisfactory.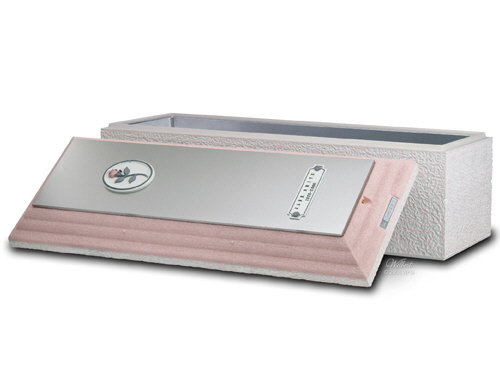 Mid Range
Mid range vaults are double walled with an outer concrete wall and a plastic inner liner. The liner in the Standard range vault is usually non-fiber filled ABS plastic. These vaults often carry a 100 year warranty. They may also have an inner polystyrene plastic liner. This liner is thinner and not as technologically advanced, or as visually appealing, as the ABS liners.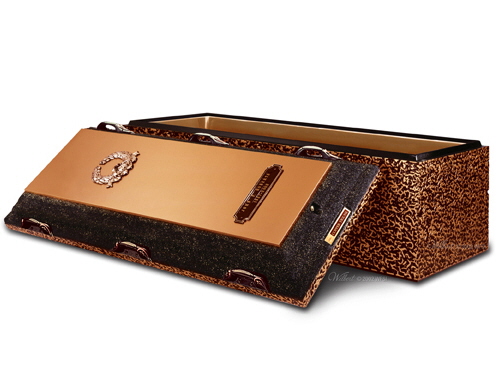 Premium
Premium vaults are the finest vaults made. They are usually triple walled with an outer concrete wall, inner re-inforced plastic liner and a metal liner. The plastic liner is often made of an ABS fiber-filled plastic. The metal liner is made from bronze, copper or stainless steel. The metal and plastic liners add strength, beauty and shock absorption qualities to the vault. Premium grade vaults normally carry a 200 year warranty.